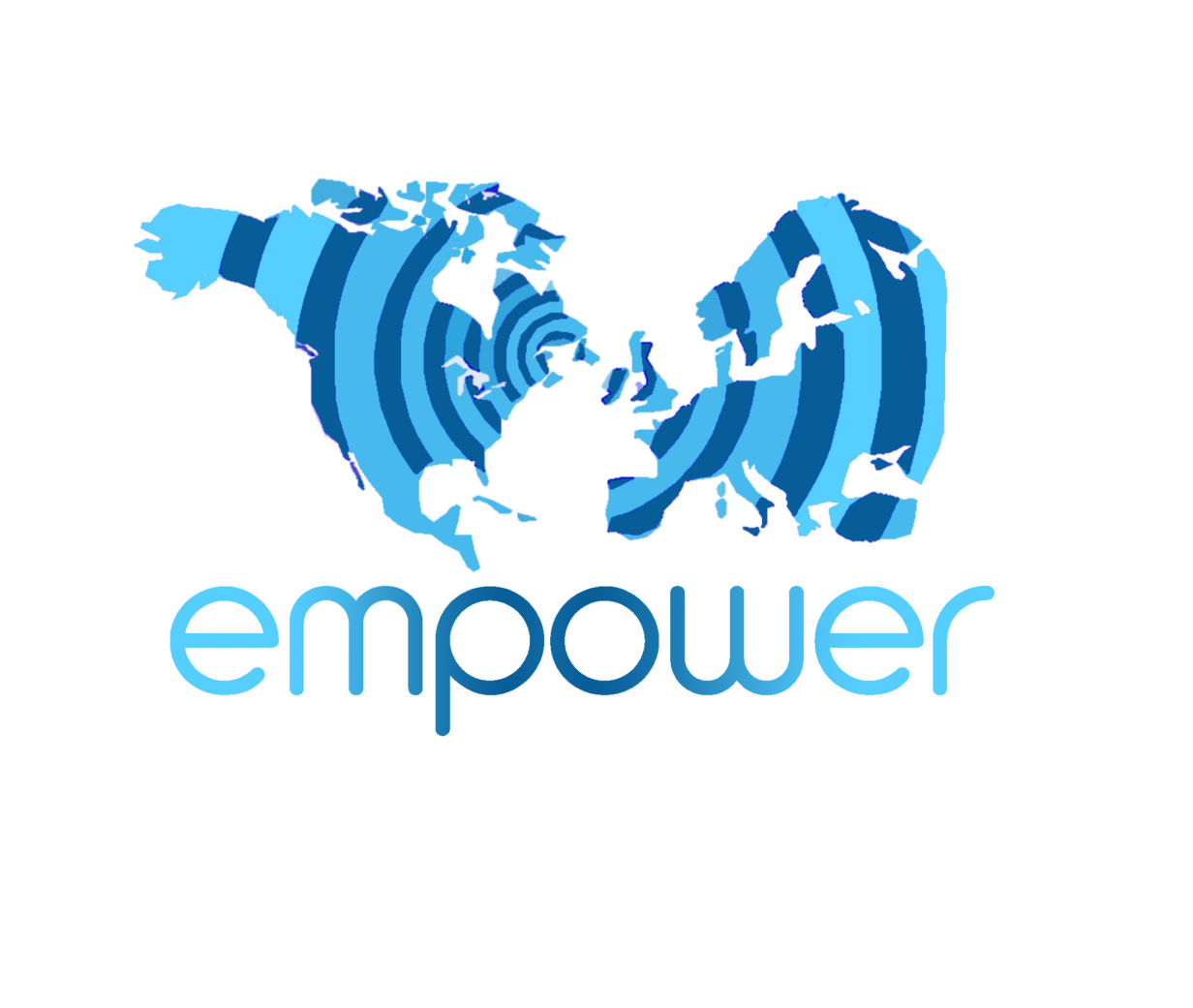 Industry Panel: Industry Perspectives for AI Applications in Future Wireless Communication Systems
Date: Tuesday October 1 2019
Time: 11:00-12:30
Room: Conference Room 3
Existing and future wireless communications systems generate large amounts of data every day which can be utilized by Artificial Intelligence (AI) and Machine Learning (ML) techniques to generate actionable insight and insight based QoS provisioning. AI and ML techniques have also achieved major breakthroughs both in technology and use cases for applications in other technology areas. This panel will try to bring out the view from industry on AI/Machine Learning applications as a means to derive desired 'intelligent' outcomes based on the insights developed and address issues with the expected complexities in future wireless systems.
Does industry look to this intelligence as transformative and embed them in each component of the overall layers of future communications systems?
Does the Industry believe that AI applications will be commonplace starting with the 5G standard?
Is AI an integral part of your wireless communication systems planning?  Where does the telecoms industry believe that AI can give most advantage: the operations, network management, business and service provision layers?
Will AI be the tool to improve resource sharing and reduced carbon footprint of the wireless industry and support the sustainable development goals of the UN?
Wireless World Research Forum, WWRF has a Special Interest Group (SIG) on AI and already has published a white paper. The group also is planning another paper for the 2nd 5G World Forum_2019. Panelists also will discuss the many challenges AI presents to wireless stakeholders when deploying it, including in the field of ethics that appear when managing wireless communications data.
Panel Co-Chairs 
Dr. Miguel Angel Vazquez, Spain
Miguel Ángel Vázquez received the Telecommunication Engineering degree, the Master's degree, and the Ph.D. (cum laude) degree from Universitat Politècnica de Catalunya (UPC), Barcelona, Spain, in 2009, 2012, and 2014, respectively. He also holds a degree in Computer Science from National Distance Education University.  In parallel to his Ph.D. studies, he worked as a research engineer at CTTC from January 2010.  He was visiting researcher at Patavina Technologies (now A2A Smart City) in the context of a Marie Curie Action. He has participated as project manager and researcher in several projects funded by the European Commission, the European Space Agency and the Spanish Ministry of Science. He participated in multiple technology transfer projects with industry. He has one patent owned by ESA. He is a member of the Networld2020 satellite communications experts group and the NATO Industrial Advisory Group.He co-organized the 8th Advanced Satellite Multimedia Systems Conference and the 14th Signal Processing for Space Communications Workshop (ASMS-SPSC 2016) and IEEE Signal Processing School for Next Generation Satellite Systems (SPNGS 2016). His primary areas of interest include array signal processing, MIMO techniques and resource management optimization over wireless networks.
Dr. Fisseha Mekuria, South Africa
Fissseha. Mekuria, Chief Research Scientist, CSIR Next Generation Enterprises & Institutes, Future Wireless Technologies, South Africa. He leads the 5G and Affordable Broadband Networks research at the CSIR. He is the proponent of a 4th leg for the 5G standards aimed at technologies for addressing the next billion unconnected population and promoting digital inclusion. He has a PhD from Linköping University, in Sweden, and has worked for 10 years as senior research Engineer at Ericsson Mobile Communications R&D lab in Sweden, where he developed over 15 US/EPO patents. He has published over 60 peer reviewed publications, book chapters and Journals and worked with mobile and internet service industry: Setting up next generation network labs, Development of mobile applications programming courses, Network resource sharing for affordable broadband connectivity, and development of telecom regulatory frameworks and capacity building for telecom regulators in Africa. He is at present working on disruptive 5G research in smart spectrum sharing and extending 5G to accommodate affordable broadband network technologies, setting up 5G test-beds for experimenting with innovative use cases and accelerate a smooth migration to 5G. His research interests include smart spectrum toolboxes for 5G use cases, applications of machine learning and automation in future wireless networks. He is a leader of the 5G R&D Workgroup of the 5G Forum Africa, and advisory board for a number of EU H2020 FP7 projects and is a Judge for the GSMA global mobile awards in support of Green technologies for future wireless networks. Dr Mekuria is also involved in postgraduate research & development in wireless communications with a number of African universities through his engagement as Adj. Professor at the University of Johannesburg, Faculty of Electrical and Electronics Engineering Science, South Africa.
Distinguished Panelists 
Dr. Jean Paul Pallois – Huawei, France
Jean-Paul Pallois has more than 25 years of experience in the communications industry worldwide; he is well-travelled as he lived and worked in many places outside Europe, such as the Reunion Island (France), Toronto (Canada), Mountain View (US) and London (UK). Before joining Huawei Technologies, Jean-Paul worked at Goupil (a French PC manufacturer), Nortel and Alcatel-Lucent, where he acted as Wireless Strategist and Strategic Marketing Professional. He represented Nortel in TMF projects and was the Alcatel-Lucent representative in the NGMN and UMTS forums. Jean-Paul has contributed to various industry conferences such as MWC, CTIA, TMF, LTE World Summit, SON and WWRF Conferences and contributed to industry publications with recent ones dedicated to the impact of AI/ML on wireless networks.
Jean-Paul is part of the Wireless EU Product team and located in Paris. His current activities are focused on OSS and SON portfolio planning, Network Automation, Big Data Analytics. He leads Artificial Intelligence (AI) and Machine Learning (ML) for Wireless in Europe.
Dr. Javan Erfanian – Bell Mobility, Canada
In his role within Wireless Network at Bell Canada, Javan primes the wireless technology strategic direction, while working with the global industry, various forums, and the research community. He has been contributing to the work programs through NGMN, most recently the 5G initiative, for which he was the Co-Lead, and the 5G White Paper Chief Editor. He also led the work on NGMN Verticals requirements and is currently on NGMN 5G Board Committee. Javan has taught many academic programs, particularly at University of Toronto, with research publications and many citations. He has been an IEEE Communications Society Distinguished Speaker for many years. Javan is a Steering Board member of the Wireless World Research Forum (WWRF).
Dr. Chih-Lin I – China Mobile, China
Chih-Lin I received her Ph.D. degree in electrical engineering from Stanford University. She has been working at multiple world-class companies and research institutes leading the R&D, including AT&T Bell Labs; Director of AT&T HQ, Director of ITRI Taiwan, and VPGD of ASTRI Hong Kong. She received the IEEE Trans. COM Stephen Rice Best Paper Award, is a winner of the CCCP National 1000 Talent Program, and has won the 2015 Industrial Innovation Award of IEEE Communication Society for Leadership and Innovation in Next-Generation Cellular Wireless Networks.
In 2011, she joined China Mobile as its Chief Scientist of wireless technologies, established the Green Communications Research Center, and launched the 5G Key Technologies R&D. She is spearheading major initiatives including 5G, C-RAN, high energy efficiency system architectures, technologies and devices; and green energy. She was an Area Editor of IEEE/ACM Trans. NET, an elected Board Member of IEEE ComSoc, Chair of the ComSoc Meetings and Conferences Board, and Founding Chair of the IEEE WCNC Steering Committee.
She was a Professor at NCTU, an Adjunct Professor at NTU, and currently an Adjunct Professor at BUPT. She is the Chair of FuTURE 5G SIG, an Executive Board Member of GreenTouch, a Network Operator Council Founding Member of ETSI NFV, a Steering Board Member of WWRF, a member of IEEE ComSoc SDB, SPC, and CSCN-SC, and a Scientific Advisory Board Member of Singapore NRF. Her current research interests center around "Green, Soft, and Open".
Dr. Magnus Frodigh, Ericsson Research, Sweden 
Dr. Magnus Frodigh, is acting Head of Ericsson Research. Prior to taking up this position, Magnus was Research Area Director for Network Architecture and Protocols at Ericsson Research, he was responsible for research in network architecture and protocols covering radio networks, transport networks and core networks including network management.
Magnus joined Ericsson in 1994 and has since held various key senior positions within Ericsson's Research & Development and Product Management focusing on 2G, 3G, 4G and 5G technologies.
He was born in Stockholm, Sweden, in 1964. Magnus holds a Master of Science degree from Linköping University of Technology, Sweden and a Ph.D. in Radio Communication Systems from Royal Institute of Technology in Stockholm, Sweden. Since 2013 Magnus is adjunct Professor at Royal Institute of Technology in Wireless Infrastructures.
Dr. Alain Mourad – InterDigital, UK
Alain Mourad is a Director Engineering R&D at InterDigital. He is currently leading the research and development of Next Generation Radio Access Networks (NG-RAN) at InterDigital Labs in the UK and Germany. Prior to joining InterDigital, Dr Mourad was a Principal Research Engineer at Samsung Electronics R&D (UK) and previously a Senior Research Engineer at Mitsubishi Electric R&D Centre Europe (France). He is a prolific inventor with over 50 issued patents and a thought leader with numerous talks and publications. He received the Inventor of the Year Award from Samsung Electronics R&D in 2012 and 2013, InterDigital Innovation Awards in 2016 and 2018, and the 2018 Global Telecoms Awards "Highly Commended" in the category "Advancing the road to 5G".
Contacts